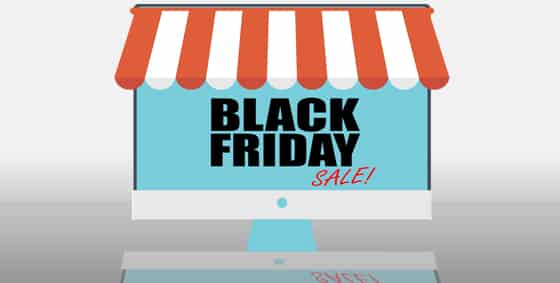 The new tech you've been eyeing off is about to go on sale.
Not just any sale, these discounts bring crowds out in the thousands, surging through the door or bringing online checkouts to a standstill.
Each year, tech is discounted by an average of 30%.
Tablets, laptops, phones, computers.
Deep savings on brand new tech releases mean Christmas really does come early – and all you have to do is beat the crowds. Phew!
Admittedly, some people miss out when the servers go down or sneaky hands grab the last one… But that's not you.
You've got a plan. You know exactly what you're after. And nothing is going to stand in your way.
A new computer that boots within 60 seconds…
A touchscreen laptop that fits in your bag and weighs less than 2lbs…
A wireless printer so quiet and crisp you want to print everything…
This year, Black Friday is all about YOU. And it's about time.
Because waiting patiently goes against everything the Black Friday weekend stands for.
Which is why we're getting in early and doing everything we can to make sure once you buy your tech, you can USE your tech.
No waiting for the in-store support guys to get around to hooking you up.
No waiting for your resident whizz-kid to drop by and install software for you.
No tag-teaming between your gorgeous new tech and the old clunker while you slowly sort out your data migration.
This Black Friday, we're right by your side.
We can help you with:
Initial setup and connectivity
Backup and migration from old devices
Installing alternate operating systems
Installing and configuring your software
Antivirus and internet security
And more!
The best part is we have awesome turn around times, so you won't have to be without your new computer for long!
Call us at 801-449-0139 to get up and running while everyone else is still wrestling with the packaging.